Part I
A seed of joy, exploring a narrative about bread.
I must have been twelve, maybe thirteen when I tried baking my first loaf. I presume baking bread at this age was somehow related to the memories I had of my grandfather's bakery; oily metal cans, sweaty men and golden brown loaves, surrounded by a mysterious, religious sweet smell.
I was still young when he died and had to explore bread on my own. Every few years I would attempt baking and each time the results were disappointing. My breads had a pale and dull crust; I simply couldn't match the glossy golden-brown crusts displayed in my cookbooks. I probably kept gazing at them with admiration, wondering how these loaves were made. As I grew older I also started asking professional bakers about the secret of good bread. But to my disappointment I discovered that neither of them could explain my home-baking failures.
It's not difficult to make bread, but neither is it a piece of cake.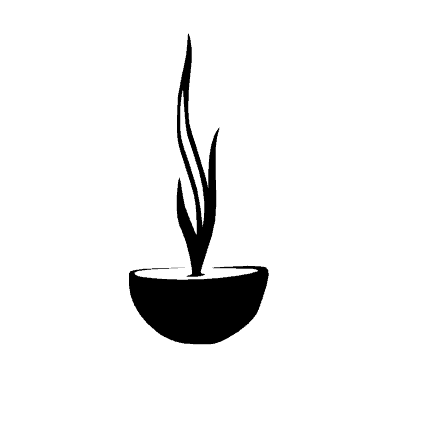 I studied biology and became an IT-entrepreneur. Along the way I saved up enough spare time to experiment more with bread, more seriously than before. Thirty years after my first experiments, I committed myself to explore and understand the glossy pictures, their recipes and the smells that were deeply rooted in my memories. It took time, lot's of practice, and some baking accidents, but eventually nice breads started to roll out from my home oven. I also realised why my university education was useful after all, as more meaningless facts from the past suddenly got a purpose in the playground of the universe: the kitchen. My loaves were blended with what I had once learned about biology, chemistry, physics and history. And bread was of course more than science and baking, it's a "thing", it  reminds me about the balance between simplicity and complexity, about water and fire and to the origin of our civilization, good and bad.
During my numerous bread experiments I would cool (retard) my dough. This method has become popular in bakeries and is known to refine overall flavor and to improve the crust, which becomes darker, sometimes even more reddish. Understanding the bread crust is important. It is formed at high temperatures (110°C – 180°C ), when sugars react with each other and with protein fragments. These reactions occur not only when making bread but during cooking in general and are important for enhancing flavor. If you ever wondered what all the steps in bread making are eventually about, you could come to the conclusion after reading this story that many of these preparation steps aim to eventually promote a good crust.
So what kind of conditions are required for a good crust? A good crust needs sufficient free sugars and protein fragments (peptides) in the dough. And the available amount of these substances depends on the speed at which starch and proteins are broken by enzymes into smaller pieces, as well as the speed at which yeasts and bacteria consume these smaller fragments. Like many things in life it narrows down to finding the right balance.
So what makes cooling the dough so different?
My text books mentioned that both yeast and bacteria are not active at low temperatures (4-7 ° C), neither are the enzymes in the dough required to speedup the breakdown reactions of nutrients. I was puzzled.  How could the clearly visible effects of cooling the dough be explained, if both microbes and enzymes were supposed to be dormant at these low temperatures? Remember, enzymes are proteins that help speed up biochemical reactions. Without enzymes almost no chemical activity would be observed at room temperature, which is why they play an important role in the making of bread and life in general.
I remained puzzled until I watched the popular online chemistry lectures by Prof. Donald. R. Sadoway to refresh my knowledge on the subject. During his 22nd lecture, at about 40 minutes, I was reminded that temperature is not a uniform number, but an average value of vibrating and colliding particles. These particles have different energies and the asymmetric curve describing their energy is known as the Maxwell-Boltzmann distribution of energy.
Suddenly I realised why and how the balance between free sugars and proteins fragments in the dough must be affected by cooling and why balance makes bread making so intriguing. As I thought more about this asymmetric energy curve more biological insights became clearer, such as the question why enzymes are so much bigger than their substrates, read more in the next section.  Watch the memorable video scene below, it's  worth it!
So how can we link Sadoway's comments in this video lecture with my childhood memories?
When the temperature of dough drops to, for example, 4 °C, the activity of yeasts and bacteria drops drastically, reducing the uptake of sugars and protein fragments from the dough. In contrast the relative simple enzymatic degradation of starch and proteins flowing around in the hydrated dough can proceed because there is still some activation energy left at these low temperatures, as we have seen in Sadowa'y lecture. Breaking is much easier (second law of thermodynamics, entropy) than building things (life). A low temperatures the sugars and protein fragments are produced at higher speed (enzymatic degradation is simple & fast) than they are consumed by yeast and bacteria (cellular metabolism is complex & slow).
The effect of cooling results in more reactive sugars and proteins fragments to form on a nice crust. But we have also reduced the speed at which these substances are formed. To compensate for the lower reaction rate we need more time and this is exactly what we have to do according to recipes that require the dough to be cooled for 12 hours or longer. Keep in mind that even at low temperatures mild fermentation remains detectable and that special bacterial species are known to grow and reproduce at temperatures well below 0 °C, als long as – salt – water remains fluid.
Now what could happen if instead of cooling the dough we would proof it for prolonged time at warm conditions? In that case yeast would become very active and could consume most of the free sugars leading to a bread with a pale and dull crust. On the other hand too short proofing times would limit the beneficial effect of enzymes required again for a good crust. Confused? It's all about finding the right balance. I assume that beside the lack of a good oven, using too much yeast and too short proofing times are the most likely reason why my childhood baking attempts turned out to be so disappointing.
Now, why should we worry about yeast percentage, temperatures and proofing time if we could just add some extra sugar to the dough and solve the problem? Indeed, sugar and additional enzymes are often added in the industrial processes to solve part of this problem. While such shortcuts do speed up the process and help solve "problems", they also reduce the more complex flavours that emerge when we allow slow fermentation to mark the process.
In conclusion, balance and the flavour of fermented foods are fundamentally related to the Maxwell-Boltzmann temperature distribution that has made a long journey to become the main identity of our logo.
Read en learn more:
Jechiam Gural
Baking Lab Amsterdam