Food Colour Event
PINK: Beetroot Edition
The idea for a dinner event themed around a particular colour sprouted from a feeling that winter vegetables get bad press for being boring. We wanted to create a celebration of seasonal eating, an appreciation for the vegetables and their natural colours.
It is a love letter to the seasons; the vegetables and fruit which grow year after year on our doorstep. We have become so used to having everything we want to eat at our fingertips no matter the time of year or the climate needed for it to grow. In recognition of the vegetables that have grown from tiny seeds into tasty food we wanted to be inventive about using all elements of the ingredient so nothing is wasted.
This edition stars the humble beetroot. A purple root vegetable, planted in spring and ready to be picked around ninety days later. Beetroot is great for your body; it's a source of iron, fiber folate, vitamin C and potassium. The vegetable is also said to be an aphrodisiac as it is a source of tryptophan and betaine. It is favoured by Gods, (Aphrodite ate beetroot to enhance her beauty) but not slugs (they don't like to eat it).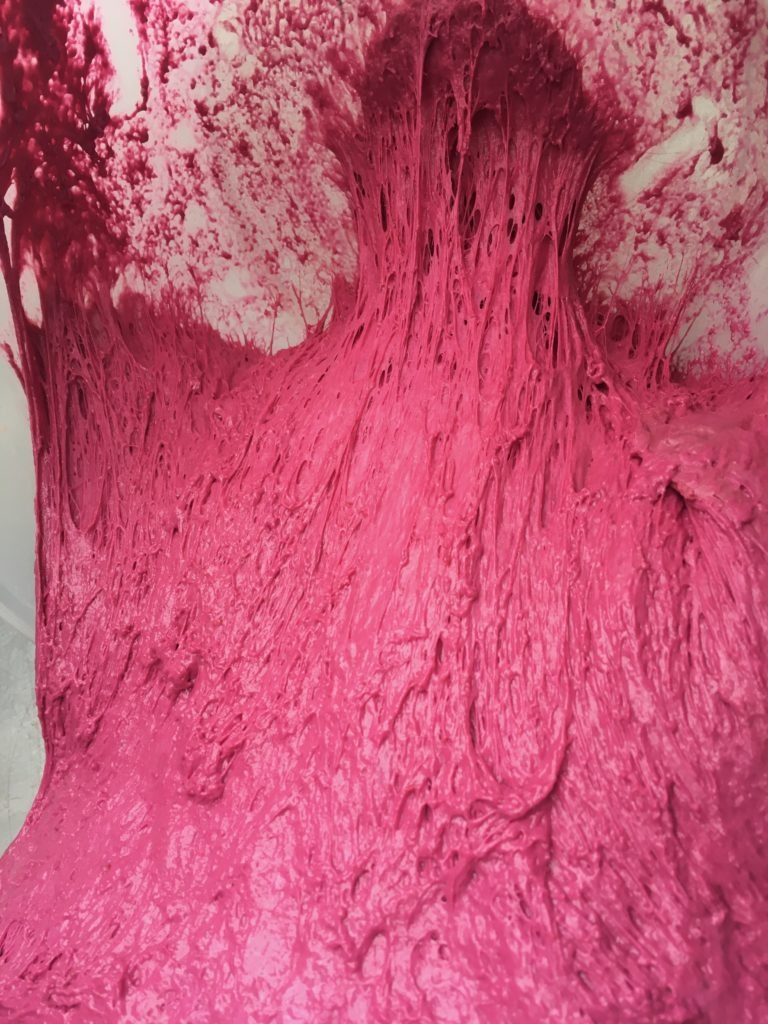 We planned to hold a dinner / workshop where guests would be able to learn and make elements of their meal. We wanted to create a mini Lab experience for the senses, where guests can learn about the ingredients and processes as well as see, touch, hear and smell the food which they will also taste. This also included the introducing microbes (a welcome guest at Baking Lab), the invisible microorganisms which are co-creators of the dishes, we would talk about the fermentation techniques of kombucha and kefir, the bubbles, the fizz, and the goodness it can do for your gut. With these reactions and bubbling characteristics in mind we planned to create a playful event. We would've loved to share the joy of creating the pink dough and rolling it out to make a delicious pita!
However, as gathering isn't possible this has been postponed and for the moment we held a smaller pop-up event selling elements from the menu. The rain that day emphasised the contrast between the bright colors on the table and the grey and melancholic ambiance in the air. We made a fire in front of the bakery and it nevertheless was a day of good conversations and new insights.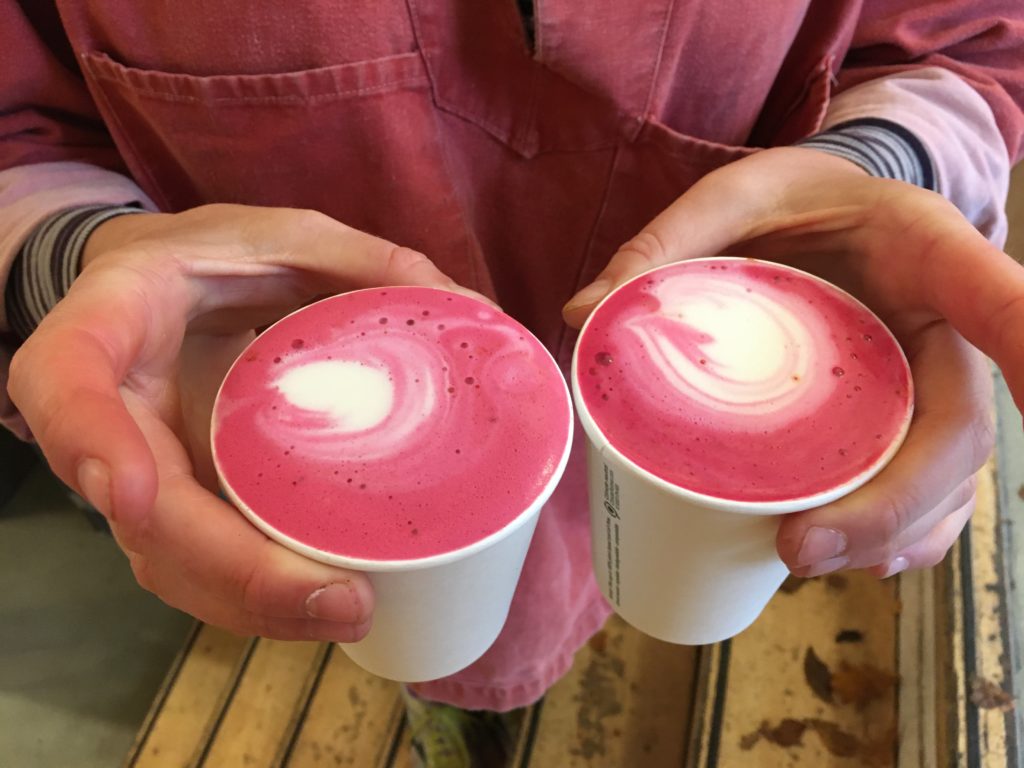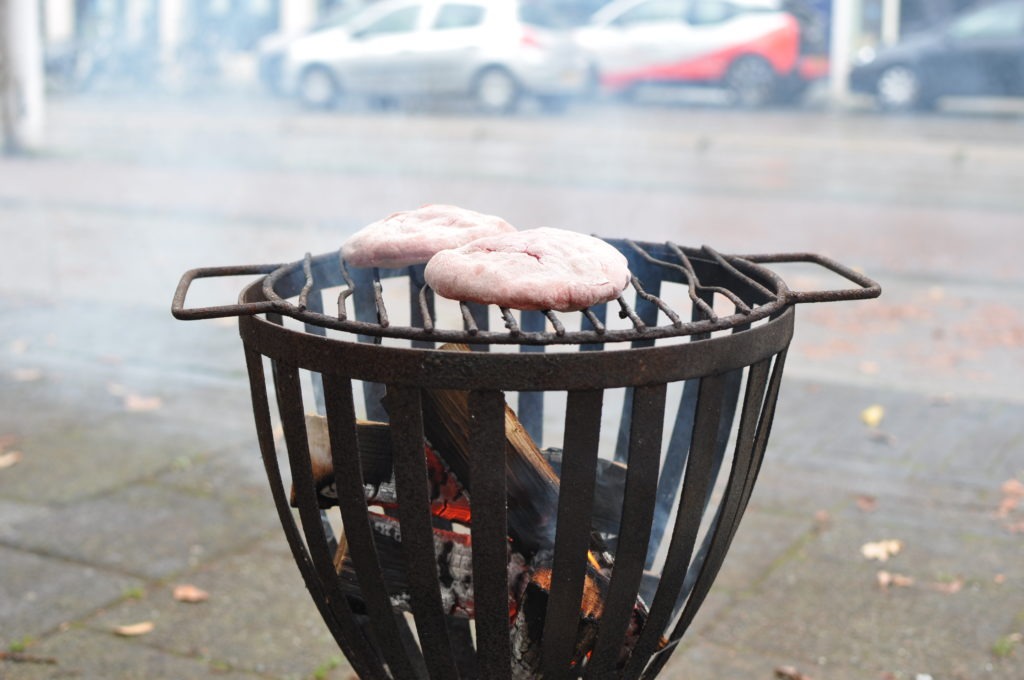 Keep an eye out for more colour editions to come in the future!