[1] Basic bread workshop (about 1.5 hours), usually in the mornings.
This is a short introduction class for small groups, blended into our regular bread making shift. Techniques to make bread and the scientific background of the process are briefly discussed in this introduction baking class. You learn to make and shape dough while we address important baking questions. We often demonstrate ways to prevent food waste by reusing old bread as an ingredient that makes better bread.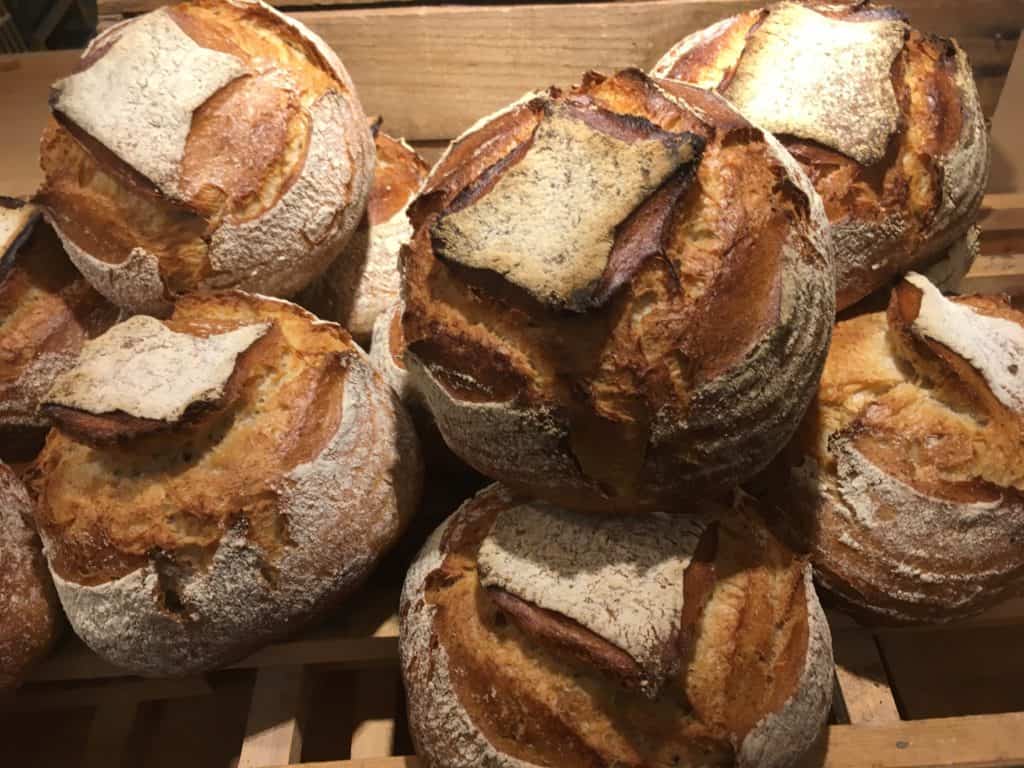 Explore bread, what more to expect?
To learn how to make bread is more like a journey in which you experiment and explore to start develop a feeling for the process. In other words, you cannot learn to make bread in 1.5 hours. However….
During this short introduction workshop we give you important tips that are often not mentioned in cooking books or internet video's, but should be part of your "baking compass".
Prevent food waste by reusing old bread as an ingredient that makes better bread
The workshops are sometimes structured more organically depending on the level of the group.
This workshop focuses on yeast fermentation.
If you are looking for a workshop in which you are guided through a recipe step-by-step, in a way similar to the many videos on the internet or instructions provided in cookbooks, you might want to follow a workshop somewhere else.
Reuse old bread as ingredient to make better bread
Looking for a creative workshop that places bread in a scientific context and where food waste, taste and the use of your hands play an important role? You are now in the right place!
Circular Bakery & Food Waste
During the workshop, attention is also paid to food waste. According to the Dutch nutrition center, between 106 and 147 kg per person of food per year is thrown away in the Netherlands. Bread scores high on the list of food waste. We also demonstrate how you can reuse stale bread as a bread improver.