Baking classes are a great way to bring people together and help them get to know each other. Our circular bakery in Amsterdam offers a special place for team buildings and team outings. During this social and inclusive activity you can experience the ancient tradition and science of making bread while enjoying comfort food and drinks (workshop III). In addition, you will learn more about ways to reduce food waste and promote a more sustainable and healthier food system.
Standard team building options
Bread
| | | | |
| --- | --- | --- | --- |
| I Bread Baking | 65 € Ex VAT P.P. | 74,75 € Incl VAT P.P. | 2 hours |
| II Bread  including some  snacks from our cafe | 75 € Ex VAT P.P. | 86,25€ Incl VAT P.P. | 2,5 hours |
Sourdough Bread
| | | | |
| --- | --- | --- | --- |
| III Sourdough Bread including some snacks from our cafe | 85 € Ex VAT P.P. | 97,75 € Incl VAT P.P. | 2,5 hours |
| IV Sourdough Bread including some snacks from our cafe & Pizza and 1 x wine p.p. | 95 € Ex VAT P.P. | 109,25 € Incl VAT P.P. | 3,5 hours |
Workshops start normally between 17:00 and 18:00, into the evenings.
Standard up to 16 people. For large groups we offer custom made programs.
The bread workshop (I,II and III ) can be combined with a dinner elsewhere.
The bread & Snacks workshop (II, III), includes vegetarian and vegan mediterranean snacks from our café.
The sourdough workshop (IV) lasts longer (full evening), includes mediterranean vegetarian and vegan snacks from our café and pizza's baked during the workshop. Also one wine or other alcoholic consumption is included in the price. 
During these workshops we pay attention to circular processes and the prevention of food waste.
Video impression
During the workshop we demonstrate how you can reuse old bread as a bread improver. This method is selected as a best practice by Netherland Circular to reduce food waste.
Good to know
The extended sourdough team building workshop includes vegetarian or vegan food, as well as wine or other consumptions from our cafe. Our menu consists of Middle Eastern dishes. We also make pizzas during this team building activity.
The basic shorter team building workshop includes some tastings.
The minimal group size is 6 persons.
Room and kitchen rental? Contact us for more information.
How to book a team building?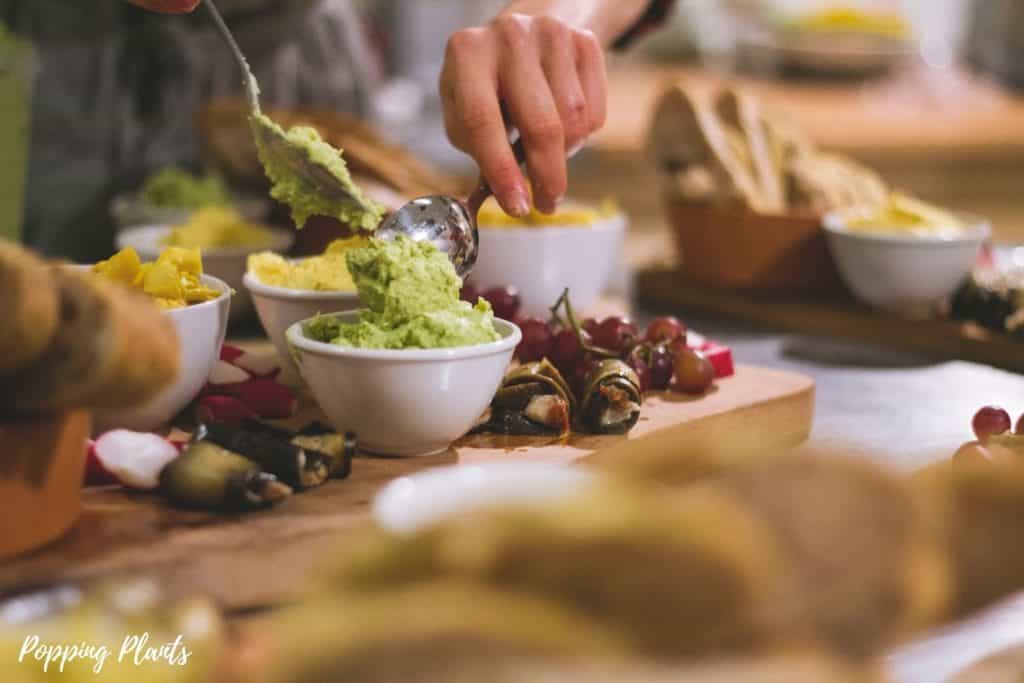 Circular Bakery
According to the Dutch nutrition center, between 106 and 147 kg per person of food per year is thrown away in the Netherlands. Bread scores high on the list of food waste. We demonstrate how stale bread can be reused as a bread improver during the workshop.