Our circular bakery in Amsterdam provides a very special place for team buildings and team outings. You can experience the ancient tradition and science of making bread while also enjoying comfort food. In addition, you can also learn about ways to reduce food waste and promote a more sustainable and healthier food system. Our method of making bread has been selected as one of the best practice examples by the Dutch Circular Platform!
In a nutshell

The sourdough workshop & team building includes food and wine (approx. 3 hours) € 65 per person.
The basic bread workshop & team building (approx. 2 hours) € 45 per person.
Teambuildings usually start around 6:00 pm or 6:30 pm.
Depending on the group size and the season, other times are sometimes possible.
A combination between the two standard programs, price models and time schedules can be put together on request
More detailed information below
Video impression
What to expect?
The basic team building workshop is about 3 hours and starts in the after noon or evening. Alternative time slots are sometimes possible.
We can host by default groups up to 15 people, or provide an alternative custom programe for larger groups.
The standard team building includes vegetarian (or vegan) food (pizza) & drinks (wine) and has a balance between doing, learning and relaxing together.
The basics of (sourdough) bread making are explained to the group, read more about the course.
Loafs baked during the workshop can be taken home afterwards.
Our circulair approach to reduce food waste are demonstrated during the workshop, including ways to improve bread by using old bread as an ingredient.
The costs for team building of about 3 hours including food & drinks starts at 65 euro ex VAT p.p. with a minimum of 455 euro ex VAT per event.
The cost for a short team building of 2 hours, excluding food, starts at 45 euro ex VAT p.p with a minimum of 360 euro ex VAT per event. Read more about this shorter course
Reference list of previous customers
How to book a team building?
Contact us at hallo@bakinglab.nl to make sure the time slot you have in mind is available.
We will provide you with additional information and send you the corresponding invoice to book your event. The booking becomes final after receiving the payment.
Make sure to read our terms and conditions before making a final booking.
Circular Bakery
During the workshop, attention is also paid to food waste. According to the Dutch nutrition center, between 106 and 147 kg per person of food per year is thrown away in the Netherlands. Bread scores high on the list of food waste. We demonstrate how stale bread can be reused as a bread improver. Read more about what we do.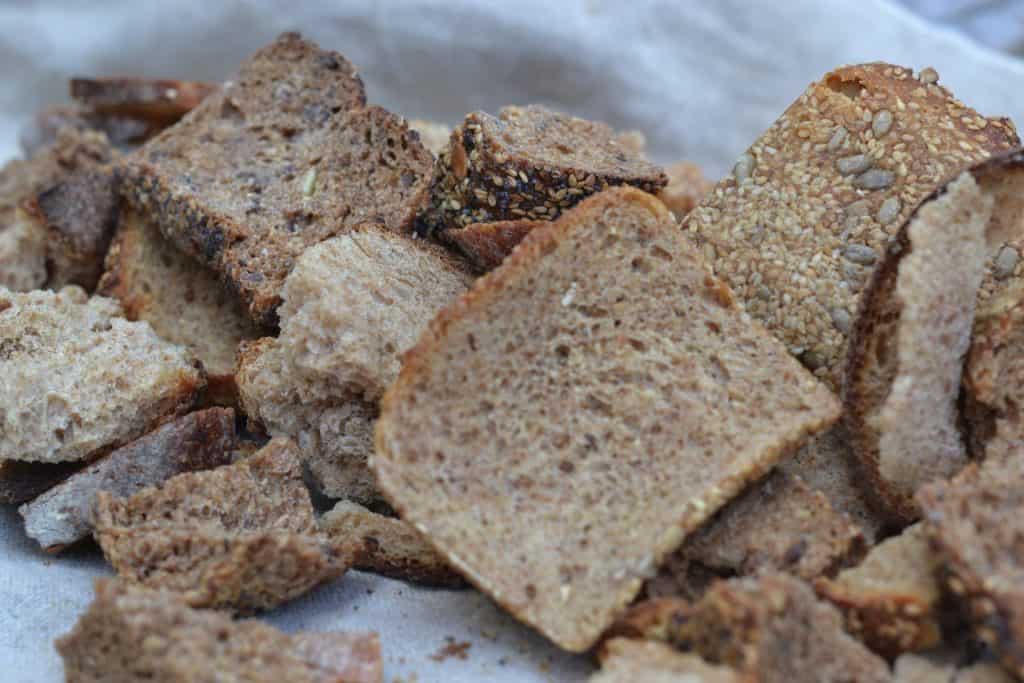 Article (Dutch): "Afval is voor mij een term voor gebrek aan creativiteit".