The disappearance of the artisan baker in the Netherlands
Nostalgia feels good. Small scale business and diversity is important to ensure livability in modern European cities. Ammehoela!
The Ammehoela interjection is according to the Dutch language website Onze Taal (our language) goes back to one person: King Amanoellah of Afghanistan (1892-1960).
"This king wanted to reform his country to a Western model. In the late 1920s fierce protests arose against his reforms, for example against the requirement that everyone in Kabul should wear Western clothing. The protests led to an uprising and in 1929 he was forced to give up the throne. Amanoellah lived the rest of his life in exile and became a much talked-about society figure in Europe. "
A large number of bakeries in the Netherlands are about to disappear. It is said that a quarter to one third of the bakeries (nl) cannot find successors now that many bakers are retiring. Some believe (nl) that bakers are to blame for this; they have sold their souls to laziness, i.e. have become too much dependent on the large suppliers of raw materials. Others blame it on the falling bread consumption in the Netherlands (nl). Simply said, the reality is more complex.
There is no more joyful of a job than being a baker!
Ammehoela! Which means no way in Dutch! The children of these bakers know better. Why would you work so hard when we have been floating around for a while in a society where there are easier methods to make money. Renting out your house with Airbnb delivers a lot more economically than working romantically with your hands and selling artisan bread. Borrowing cheap money, buying baked stones and reselling these assets is how you make smart profit these days. Do less, earn more that's the way to go. And if you are "slower", there are enough jobs where you can more easily earn a living behind a PC, while pushing buttons. This is the reality.
And what about modern consumers? They pay, so they expect goods to be really good, and above all, stay consistent and fresh for days. To make it in this world in general it must be scalable, efficient, uniform, safe, full of love and passion, and preferably packaged in an environmentally or healthy conscious marketing slogan. Welcome to the "western world" of King Ammehoela.
What does the average consumer want? Bread from the artisan baker or handy supermarket bread, or bread delivered at the touch of a button at home? Does it really matter, who, and where things are made? Once again now this is the general reality we live in. It sounds uncomfortable, like it used to be better in the old days, but that is of course nonsense. It might have been much worse in the past. However, the disappearance of the craft from our city streets scene probably will not promote the liveability of our growing cities in the long term. But that will be solved by the next generation. Sooner or later this change will come, as young people look for another purpose than just money, another type of balance. Can we spot those changes already in the air? Sometimes it seems so…..
NBC, 22 Jan 2019 [nl]: "For years, supermarkets have been selling the most bread in the Netherlands. Of all the bread that Dutch eat, 66% is bought in supermarkets. The sale of bread at artisan bakers has been under pressure for years and that also applies to 2018. This trend can be seen not only in the Netherlands, but also in the surrounding countries. "
What about bread loving France? Same trend…..
New York Times (November 10, 2019) : French Baguettes From a Vending Machine? What a Tragedy…
In the big cities, small-scale, artisan baking seems to be back in fashion. However, if you want to survive outside these fancy area's as a traditional baker then you have to probably innovate. This can be done by collaborating better with colleagues, developing a regional in-demand product, make smart use of the internet, and start thinking outside of the box and involve customers in your adaptation journey, instead of over romancing the past. The bakery is traditionally a suitable to demonstrate how residual flows can be reused. In Baking Lab we demonstrate how old bread is reused as a bread improver, or how a bakery becomes a low-threshold platform for education & science. We collaborate. Together with a university we shared information about food & health and exchanged services with other educational companies to support each others activities. In other words, try to promote entrepreneurship instead of ignoring reality.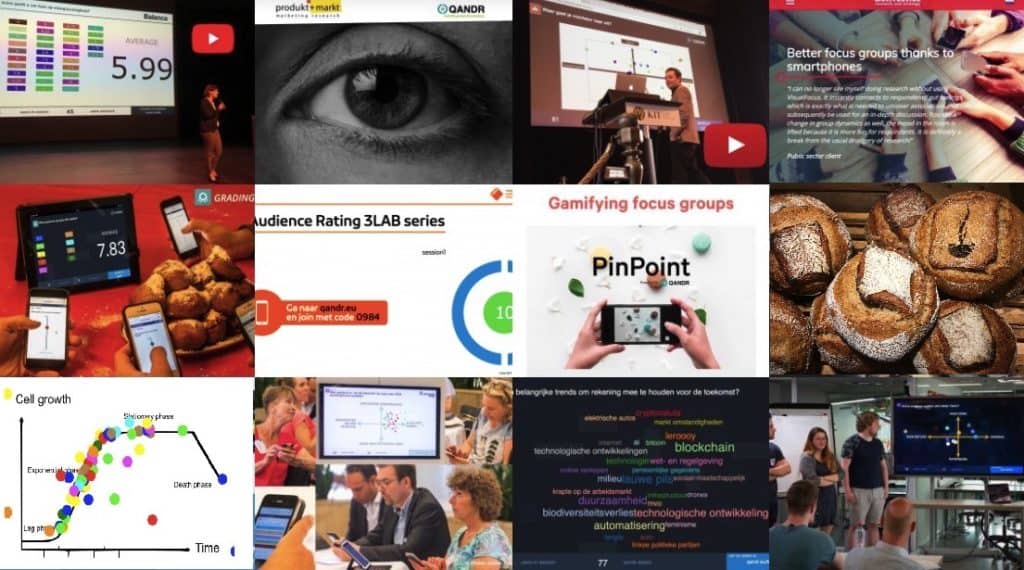 During co-creation sessions and workshops that we organize at Baking Lab, we use gamification principles, which help increase the engagement of our audience in the co-creation proces of finding new artisan ways for what we are doing. The combination of classical knowledge (craftsmanship), and new methods (IT & gamification) promotes new ideas required to pave the way for future proof artisanal business models. Watch de video about gamification below.
These innovations help us to link the simplicity of making bread and the playfulness that is inherent in every kitchen to food & health, circular economy, and social impact. Current social themes that may offer room for a new interpretation of the concept of craft.
Founder Baking Lab Amsterdam
Jechiam Gural